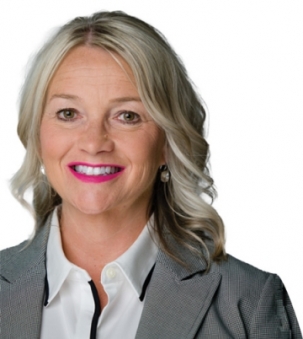 Alana Price
REALTOR®
Royal LePage Atlantic Brokerage - Enfield*
About Alana
Buying a home is one of the biggest decisions of your life. More than just a place to live, your home should be a place of safety, comfort, and pride, where you gather with family and loved ones, and where you look forward to returning at the end of each day.
It should also be a place that reflects your personality and style, that represents who you are, but also who you want to become. It should be a place that makes you happy and encourages you to dream.If this is what you're looking for in a home, then Alana Price is the agent for you. Warm, generous, and with a keen sense of hospitality, Alana will help you buy or sell your home by putting you–the client–first.
"I always take the time to get to know my clients, to find out their needs and wants, their dreams and ambitions, and to match them with the best homes on the market," says Alana. "My job is to take the stress out of the buying or selling process, and to make your journey a positive and rewarding one."
Alana's careful attention to detail helps her navigate the challenging real estate market and uncover possibilities that others often miss. No matter the size, type, or location, Alana will find the home that meets your needs, reflects your personality and style, and stays on budget.
"Your home should be the place that actually feels like home," says Alana. "I will help you find one that does just that."
If you're interested in buying or selling a home, Alana would love to hear from you. Call her anytime at 902-817-3124.

Born and raised in the close-knit community of Glace Bay, Nova Scotia, Alana Price has deep roots across the province. With over two decades of experience in the airline industry, and an upbringing rooted in Maritime hospitality, Alana knows the importance of making a real connection with her clients and of putting them at ease while they buy or sell their home.
"I have always loved meeting people, which fuels my passion for the real estate business," says Alana. "Helping clients find a home that's just right for them is a real pleasure for me, but it's also what drives me to go that extra mile—to make sure their experience is a positive one, too."
Alana's approach to buying or selling homes is always to put her clients first, and to make their goals her own.
"As a homeowner myself, I fully appreciate the magnitude of your decision to buy or sell your home, and I am committed to showing you the care, attention, and sensitivity that such a decision deserves," Alana says.
"This process has to be all about you. My job is to know your needs and wants, to guide and support you throughout the process, and to help you find a home that will truly make you happy."
Alana and her family live in Oakfield, just outside of Halifax, where they love to entertain family, friends, and neighbours and to enjoy the beautiful outdoors.