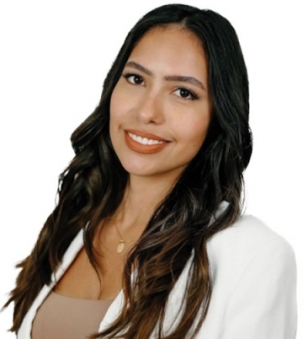 Allie Ruiz
REALTOR®
Royal LePage Atlantic - Mahone Bay
About Allie
My name is Allie, a realtor in the beautiful province of Nova Scotia, and I'm here to help you find your dream home, investment opportunity, or sell your property with ease. As a real estate investor and marketing professional I bring a fresh and innovative approach to the table.

For the past seven years, my husband and I have delved into the world of real estate investing. Our journey began with a residential duplex in
Ontario, which we transformed into a multimillion-dollar investment portfolio right here in Nova Scotia. This hands-on experience has given me invaluable insights into the market and a deep understanding of the investment landscape.

But that's not all! I also bring eight years of marketing experience to the mix. Through my diverse background in the marketing industry, I've
honed my skills in strategic planning, branding, and effective communication. I firmly believe in leveraging this knowledge to create winning strategies that will help you find your dream home, lucrative investment opportunities, or successfully sell your property.

My ultimate goal is to make the real estate process smooth, stress-free, and tailored to your specific needs. Together, we can navigate the market, uncover hidden gems, and make informed decisions that align with your
goals.

Ready to embark on this exciting journey? Let's connect! Feel free to call (902-990-0444) or send me an email to allieruizrealtor@gmail.com. I'm here to provide personalized guidance, answer your questions, and ensure your real estate experience is nothing short of amazing.