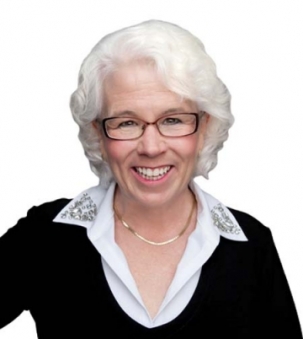 Audrey Avison
REALTOR®
Royal LePage Atlantic Brokerage - Fredericton
506-458-9999
506-476-2134
About Audrey
Audrey and her family relocated to Fredericton 17 years ago. What started as a "whistle-stop" on the train ride of life, turned into a permanent stay as roots began to take hold here in the city.

Audrey has always had more than a passing interest in Real Estate, from working with her father's brokerage at the advent of Avison Young Commercial Real Estate, to now working with Royal LePage she truly feels that the circle has been completed.

Her experiences early on have provided her with the solid foundation that Real Estate is not at all about houses and buildings, it is about relationships. With a solid background in both customer service and sales, Audrey follows a client-centric model which in plain terms is: "It is not about ME, it is about YOU."

First and foremost she is a proud mother to two beautiful daughters, Samantha and Tabitha. And a foster mother to an ever changing array of kittens and momma cats – and is at risk of being a "crazy cat lady".

Audrey is a firm believer in community, she is an active volunteer for many organizations. A proud supporter and champion of King's Landing Historical Settlement and Ca-R-Ma.