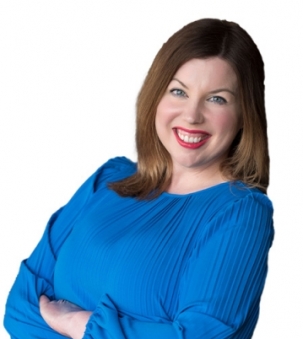 Heidi MacLellan
REALTOR®
Royal LePage Atlantic Brokerage - Halifax
902-453-1700
902-565-9955
902-455-6738
Client Ratings & Testimonials
Satisfaction

Performance

Recommendation

Heidi was excellent to work with. She went above and beyond. She had my house sold and found me another home that was exactly what I was looking for, in less than 2wks! Would highly recommend!

Seller July 09, 2023

Satisfaction

Performance

Recommendation

Very helpful - goes above and beyond

Buyer June 15, 2023

Satisfaction

Performance

Recommendation

Heidi MacLellan did an outstanding job.

James MacLellan March 07, 2023

Satisfaction

Performance

Recommendation

I would highly recommend Heidi if you need a realtor! She was always very quick to get back to me anytime I texted her! She found me the house I wanted and was very knowledgeable on anything I wanted to know. Working with her was a pleasure!

Buyer March 06, 2023

Satisfaction

Performance

Recommendation

We absolutely loved working with Heidi! She was prompt in response time, genuine, straight forward and knowledgeable. We highly recommend her and look forward to working with her in the future.

Elizabeth Sowa November 06, 2022

About Heidi

Heidi MacLellan believes the difference between ordinary and extraordinary
is that little extra! Drawing inspiration from Walt Disney himself, the
course: *Disney's Approach to Quality Service* has allowed Heidi to create
a service model for her clients and customers that is designed to make
exceptional service part of her everyday standard as a realtor.

As a licensed teacher in Nova Scotia, Heidi has a Bachelor of Arts degree
with course concentrations in psychology, information technology and fine
arts, and a Bachelor of Education degree. Heidi's love of learning and
teaching doesn't stop there! Extras include everything from emotion
coaching to negotiating skills and has given her a well-rounded set of soft
and hard transferable skills for effectively representing buyers and
sellers as a full-time realtor.

It's Heidi's combined love of teaching and passion for buying and selling
real estate that has inspired her to become a realtor. Whether looking to
buy or sell, she knows exactly what it's like to be in your shoes and can
anticipate and tend to your needs and wants accordingly to make the process
a smooth and enjoyable one from beginning to end...and beyond! The next
time you're considering buying or selling, Heidi is one you'll definitely
want to remember! She is only a call or text away and can be reached by
text/phone at: 902-565-9955, or by email at: heidimaclellan@royallepage.ca

When Heidi isn't working, she can be found volunteering in the children's
ministry at her local church. She is also a special events World Vision
volunteer and supports Compassion Child.