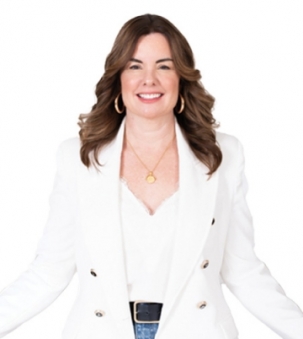 Krista Jensen
REALTOR®
Royal LePage Atlantic Brokerage - Halifax
902-453-1700
902-441-0106
902-455-6738
About Krista
Krista strives to be the best version of herself, and most of the time she is successful. First, the good news: after more than nine years in real estate, Krista's team is in the top 2% of REALTORS® at Royal LePage. She creates raving fans who refer everyone they know back to her. Her clients are taken care of every step of the way, every single move.

She's raising her two girls to be as passionate about life as she is, and things appear to be moving in the right direction on that front as well. But then there's golf... She's played golf once a week for 3 years, yet she is somehow getting worse. These days, her goal is to simply lose fewer balls than there are holes. (Krista would like a word with whoever coined the phrase 'practice makes perfect')

An avid reader, she's fascinated by books about happiness and mindset, and also loves great fiction. Recently she has started a book club which combines her love of books with connecting people. It's going swimmingly. Never-mind that her girls constantly argue that listening to books is not the same as reading them. (At least they argue with passion!)

Give her a call anytime – she likes talking to real humans over texting. Her kids would say it's because she doesn't like reading, but what do they know?