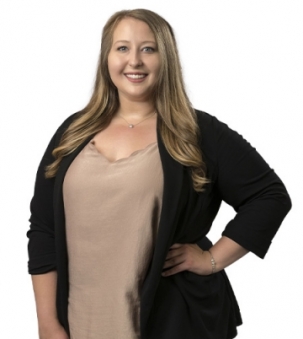 Tashia Cullen
REALTOR®
Royal LePage Atlantic Brokerage - Saint John*
506-658-6440
506-886-8295
506-658-1149
About Tashia
With the perfect blend of communication, dedication, and transparency, Tashia has built and continues to grow long lasting relationships with those around her. By having a creative mindset, and a charismatic charm, Tashia holds a higher standard in how she wants to be there for clients in achieving one of their biggest investments; no matter where they are in life.
From the East coast province of Newfoundland, Tashia moved to New Brunswick in 2014, where she attended the University of New Brunswick here in Saint John. In 2018, she obtained her Bachelor of Business Administration degree, and majored in both Human Resources and Marketing. With her passion of Real Estate starting to unfold, Tashia wanted to gain more knowledge of the Real Estate industry and was given the opportunity of joining Royal Lepage Atlantic in 2021 as a deal coordinator. By obtaining this extensive training and experience, her awareness of the industry prepared her for the transition to become a real estate practitioner.
Along with her passion for real estate, Tashia also appreciates the small things, whether its spending quality time exploring this wonderful city with family and friends, or, getting puppichinos with her Berne-doodle Beau.