Is a career in real estate right for you?
A career in real estate can be incredibly rewarding; the excitement of growing a meaningful business, with flexible hours, and tremendous earning potential.
Although exciting, the prospect of starting any new business can be intimidating. Royal LePage Atlantic can help you with the constant learning and developing needed to become a trusted adviser during such an important moment in a person's life.
That is also why it is especially important to choose a brokerage that will help you get started in an industry you may have limited experience in.
Everyday the most talented professionals in Atlantic Canada choose to partner with us to help them grow their business. Each one of them started exactly where you at this very moment.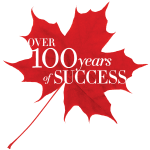 Professional Support Staff
Hear From
Royal LePage
Atlantic
Agents
"I was told by many people when I started out my real estate adventure, that it can be an incredibly lonely business, especially at the beginning of your career. That is accurate but Coaching lessens the blow and I can't say enough positive things about my coach, Katrina.  I look forward to each session because the environment she creates is open and trusting, you can share your ideas candidly and her support of my business is real. The coaching program helps me to serve my clients to the absolute nth degree. Thank you for all you do!"

"Making the career change into real estate was a big and scary step for me. Royal LePage made it a whole lot easier. Being new to the industry, they offered me daily training sessions varying from business development and time management to working directly with both buyers and sellers. After the first month of training was completed I still meet weekly with my assigned mentor and coach, never leaving one of their sessions without learning something or a new idea to grow my business. Royal LePage is not just a business or an office; it is a team and a family."

"The reason why I came over to Royal LePage Atlantic from my last Brokerage was because of Kat and the coaching program. I understand about myself that I need someone to hold myself accountable to other than myself. My coaching appointments give me this and then they give me a to do list to complete. It has helped me to grow my business numbers and helps me to remain focused. I know what to do being in the industry for 14 years but without my coaching and accountability I would say, I can do that tomorrow. We all know tomorrow would never come. I love my coach and our coaching sessions. Everyone needs to be in coaching, I believe."
Frequently Asked Questions
Contact
Business Development