Alexis Smith
Growing up in a family business of home construction, Alexis knows the importance of finding the right home to fit a person's needs. She will
always take the time to find out exactly what you are looking for in a home and help you find it. Her favourite part of this career is getting to work with new people and form relationships with clients and coworkers.

Alexis has an education in commerce and a solid background in sales and customer service. She is a hard worker who loves getting to know people and is dedicated to ensuring sure her clients always come first.

Born and raised in Halifax, Alexis has strong family values and enjoys spending time with her immediate and extended family. She loves animals, so when she's not home with her pets or volunteering at the SPCA, you'll likely find her at the barn taking care of her horse. She is also a very enthusiastic athlete and enjoys ringette, riding, lacrosse, and skiing.

If you're looking for a reliable and professional agent to help achieve your real estate goals, reach out to Alexis today—she'd love to help!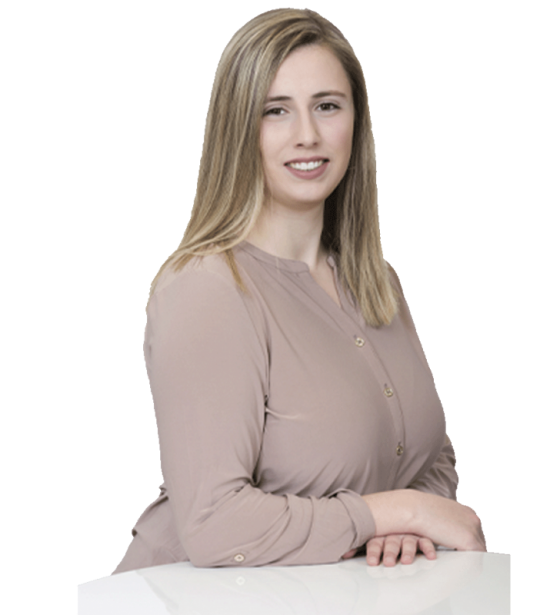 FEATURED LISTING
$2,500/Month
ID#: 202012982
Opportunity knocks with this 800 sq ft + plenty of...
What's My Home Worth
Complete this form for a no-obligation current market evaluation of your home or property.
This evaluation is not a complete picture of the value of your home, but gives you a better idea of the potential value of your home in the current Real Estate market. I will consider things like: the type and age of home, previous sales and listing history, as well as the value of similar homes in your area.
There are some additional factors to consider when completing a full evaluation of your home's value, and I can help you with that as well!
Get your FREE Market Evaluation
Current Market Statistics
Curious about what homes are selling for in your neighbourhood? Thinking about buying a home in the area?
Simply select your neighbourhood from the dropdown list to see the updated market stats for that area. Statistic information is updated monthly, showing a picture of what is happening in the residential real estate market.
Contact me for a comprehensive look at your neighbourhoods and homes of interest!
Select Your Community Below The Power of Working with a Royal LePage Atlantic Agent
Information Series
A National Brand
Regional Advantage & Expertise
Commitment to the Community
Market Insights
Partnership Programs
Information Series
December 4, 2023
As winter blankets our surroundings with a crisp layer of snow, you might be tempted to put your real estate dreams on hold until spring. But, what if we told […]
November 7, 2023
As the days grow shorter and the temperature drops, it's time to ensure that your home is ready to withstand the winter's icy grip. Protect your investment and keep your […]
October 19, 2023
Are you planning to sell your home? If yes, then you must consider getting a pre-inspection done before putting it on the market. A pre-inspection is an examination of the […]
A National Brand
A nationally recognized real estate brand, Royal LePage has been a proud Canadian real estate company since 1913. With a service-based culture and comprehensive suite of services, Royal LePage sets itself apart from competitors.
Regional Advantage & Expertise
Why Royal LePage Atlantic
With a full team of support staff available, as well as over 500 agents in-house, there are a great number of resources available that will help make your next Real Estate experience a smooth and successful one!
Full-time listing coordinator to service your listing needs
Full-time sales processing team to service your buying needs
Full-time marketing department to market your buying & selling needs
Full-time & extended reception hours
Professional photography team to enhance the appeal of your listings
Many local client events every year that we would love to see you at!
Commitment to the Community
WE SUPPORT OUR LOCAL COMMUNITIES
Royal LePage is the only Canadian real estate company to have our own charitable foundation.
Our real estate professionals and offices have raised more than $38 million to help Canadian families. 100% of every dollar raised goes directly to supporting women's shelters and violence prevention.
We work with local women's shelters in every community that we service, through a variety of fundraising events like our Agent and Staff Charity Bake Sale Auction, Walk a Mile In Her Shoes®, Community Barbeques, Agent Commission Donations, and so much more! 
Market Insights
October 25, 2023
July 31, 2023
Open Houses, a time-honored tradition in the real estate market, have made a remarkable comeback in Atlantic Canada so far this year. Nova Scotia witnessed a 79% surge in Open […]
June 15, 2022
5 Summer Projects to Boost Home Resale Value To get the best return on investment (ROI), you can put a priority on jobs that are likely to be more valuable […]
Partnership Programs
As a national brand, we have a variety of products and services that will help assist you in your move, decorate or renovate your new home, or a little something to celebrate this major transition in your life!
From junk hauling, painting, moving, and house detailing, we've got everything covered, inside and out! Helping you out by offering amazing discounts on great services with special agent promo codes. Some of our national preferred suppliers are Bed Bath and Beyond, Tiffany & Co, Whirlpool Canada, 1-800-GOT-JUNK, Premiere Mortgage Centers, any so many more!