Yashna Hathi
REALTOR®
Yashna has joined the Syroid Group and is thrilled to offer additional support to the Syroid Group's buyers as they navigate this market. Yashna was born and raised in Fredericton and spent ten years working in the Food and Beverage industry in the local pubs.

Prior to joining the Syroid Group, Yashna gained a vast amount of experience while working for the Province of New Brunswick in Property Assessments, which only made her more passionate about a future in Real Estate. As a first-time homebuyer herself, she knows what it feels like to be on the other side of a contract and she is looking forward to helping first-time homebuyers while they make the transition from renting to owning.

In her free time, Yashna can be found training for Karate in her Dojo in her basement and she was fortunate enough to represent Canada as a part of the Canadian National Team in Karate for over a decade between the Junior and Senior National Teams.

Yashna's competitive background, eye for detail and very focused nature will make her the right person to advocate for her clients while they are buying and selling their properties. She is thrilled to be pursuing a dream in Real Estate with the Syroid Group and can't wait to put her skillsets to use while finding her clients their dream home.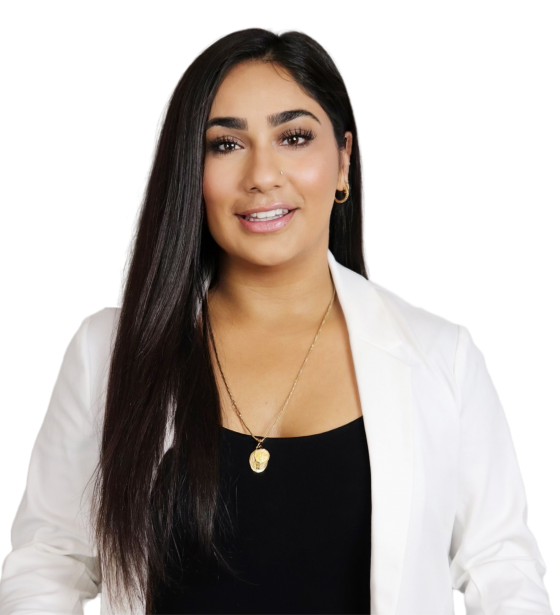 Yashna Hathi's Listings
$324,900
ID#: NB094128
Whoever said you cant have it all never saw the...
1/2
$164,900
ID#: NB094273
This isn't your grandma's mini! If you're currently renting, take...
2/2
Previous
Next
What's My Home Worth
Complete this form for a no-obligation current market evaluation of your home or property.
This evaluation is not a complete picture of the value of your home, but gives you a better idea of the potential value of your home in the current Real Estate market. I will consider things like: the type and age of home, previous sales and listing history, as well as the value of similar homes in your area.
There are some additional factors to consider when completing a full evaluation of your home's value, and I can help you with that as well!
Get your FREE Market Evaluation
Current Market Statistics
Curious about what homes are selling for in your neighbourhood? Thinking about buying a home in the area?
Simply select your neighbourhood from the dropdown list to see the updated market stats for that area. Statistic information is updated monthly, showing a picture of what is happening in the residential real estate market.
Contact me for a comprehensive look at your neighbourhoods and homes of interest!
Select Your Community Below The Power of Working with a Royal LePage Atlantic Agent
A National Brand
Regional Advantage & Expertise
Commitment to the Community
Market Insights
Partnership Programs
A National Brand
A nationally recognized real estate brand, Royal LePage has been a proud Canadian real estate company since 1913. With a service-based culture and comprehensive suite of services, Royal LePage sets itself apart from competitors.
Regional Advantage & Expertise
Why Royal LePage Atlantic
With a full team of support staff available, as well as over 500 agents in-house, there are a great number of resources available that will help make your next Real Estate experience a smooth and successful one!
Full-time listing coordinator to service your listing needs
Full-time sales processing team to service your buying needs
Full-time marketing department to market your buying & selling needs
Full-time & extended reception hours
Professional photography team to enhance the appeal of your listings
Many local client events every year that we would love to see you at!
Commitment to the Community
WE SUPPORT OUR LOCAL COMMUNITIES
Royal LePage is the only Canadian real estate company to have our own charitable foundation.
Our real estate professionals and offices have raised more than $38 million to help Canadian families. 100% of every dollar raised goes directly to supporting women's shelters and violence prevention.
We work with local women's shelters in every community that we service, through a variety of fundraising events like our Agent and Staff Charity Bake Sale Auction, Walk a Mile In Her Shoes®, Community Barbeques, Agent Commission Donations, and so much more! 
Market Insights
October 25, 2023
July 31, 2023
Open Houses, a time-honored tradition in the real estate market, have made a remarkable comeback in Atlantic Canada so far this year. Nova Scotia witnessed a 79% surge in Open […]
June 15, 2022
5 Summer Projects to Boost Home Resale Value To get the best return on investment (ROI), you can put a priority on jobs that are likely to be more valuable […]
Partnership Programs
As a national brand, we have a variety of products and services that will help assist you in your move, decorate or renovate your new home, or a little something to celebrate this major transition in your life!
From junk hauling, painting, moving, and house detailing, we've got everything covered, inside and out! Helping you out by offering amazing discounts on great services with special agent promo codes. Some of our national preferred suppliers are Bed Bath and Beyond, Tiffany & Co, Whirlpool Canada, 1-800-GOT-JUNK, Premiere Mortgage Centers, any so many more!