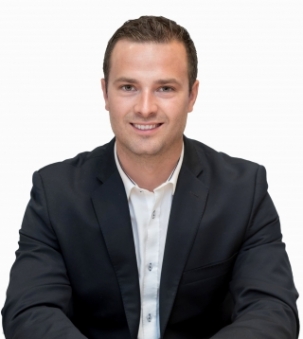 Chris Chaisson
REALTOR®
Born and raised in Dartmouth I have been able to enjoy many of the things that our city has to offer. Attending school at Dartmouth High and Dalhousie, I have spent a lot of time in the downtown area.

Watching the growth and expansion of our city over past years has been amazing. My passion for Real Estate started when I was in High School, knowing that I wanted to buy a house as soon as possible. I believe so much in our city and community that I made sure that when I was able to purchase my house, I did so in downtown Dartmouth. I am, and always will be heavily involved in the community and have continued to do so in my role of Head Coach/Athletic Director of a Canoe Club in Dartmouth.

I want to have a positive effect in our community both in sports and in Real Estate. Buying or selling a house is much more than just a transaction. I fell in love with my house and my city - I want to help each and every person I deal with find that same feeling with their home and with their community. When helping you find the property of your dreams I want to make sure that you love every aspect, and understand everything the area has to offer.

I look forward to getting the chance to sit down with you and talk Real Estate; the market, the great communities and about your dream.

Call, e-mail or text me at any time through chris@royallepage.ca or 902-488-9790.