12 Essential Tools for Every Small Project!
March 29, 2022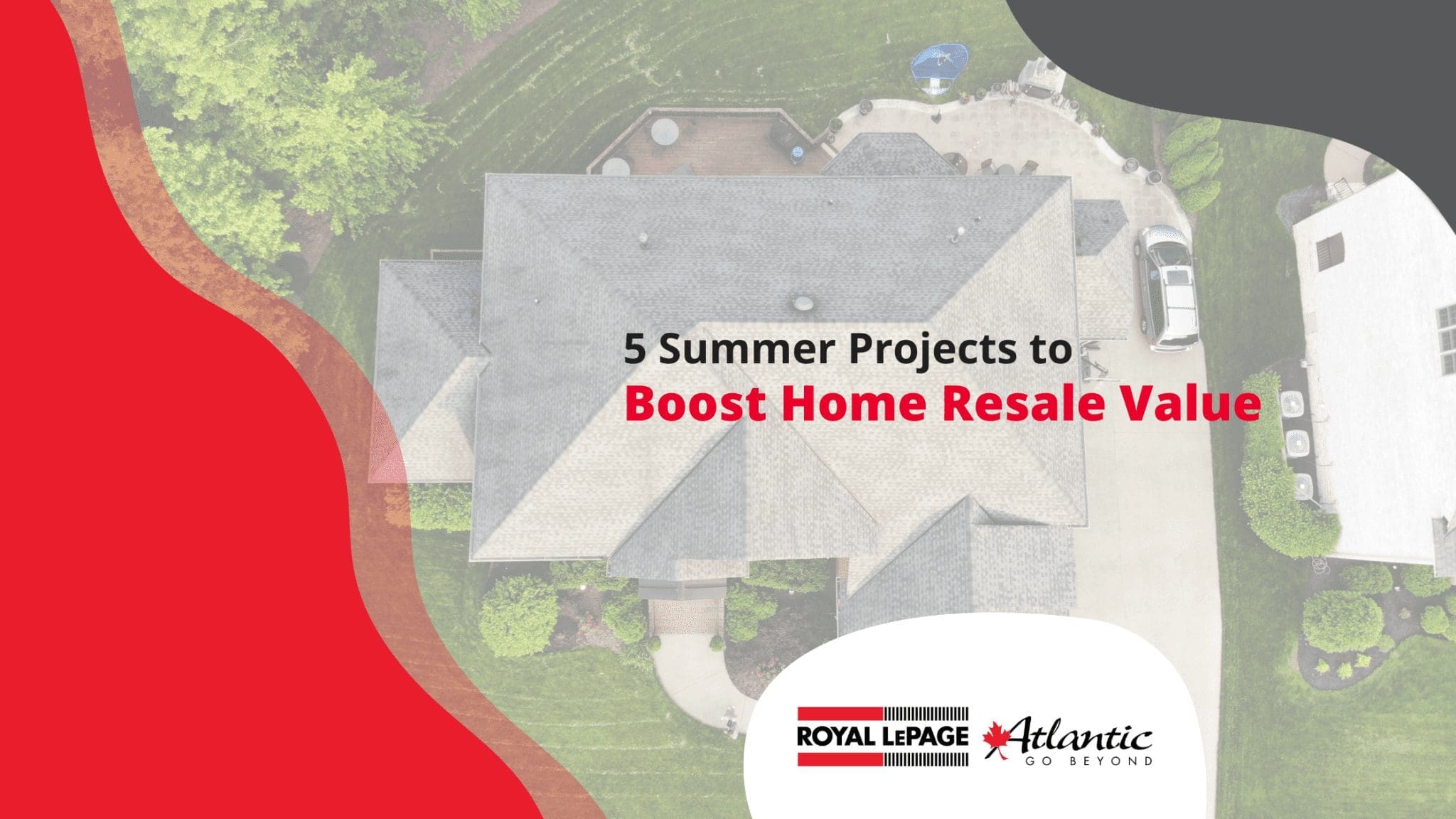 5 Summer Projects to Boost Home Resale Value
June 15, 2022
Spring Cleaning – Our Tips and Tricks
When the weather starts to get warmer, it's a sign to open those windows and refresh your home! Less exciting is the task of cleaning, especially if you're one to put off regular cleaning and do a deep clean in the Spring! Whether you are getting ready to start your annual deep clean or simply want a starting point for deep cleaning in other seasons, here are some handy tips.
One: Spread it Out
We're all busy and honestly, there is more to life than cleaning. Take into consideration if you're planning on having guests or which areas of your home are higher traffic, as you may want to tackle those first. After these spaces, move onto the kitchen and hallways, after, you can do the bedrooms of your home.
Two: Categorize
This builds on the previous point, but if you clean all appliances in your home on the same day, there is sure to be overlap in the cleaning products you use. Same with bedrooms, or bathrooms. Especially if your home has lots of stairs, this will save you time and steps!
Three: Declutter
Spring cleaning is an excellent opportunity to get rid of those household items you no longer use, or put your winter items into storage. Organizing bookshelves, cabinets, and other storage spaces will leave them feeling fresh, just in time for the warmer weather!
Four: Supplies
Before getting into cleaning, take inventory of what supplies you have. Maybe you need a new broom or try some cleaning supplies that are better for the environment, this is your opportunity to give it a go!
Five: Don't forget the little things
Things like coffee makers, microwaves and even our trash bins all need to be cleaned, but are often overlooked. Even cleaning the crumbs out of your toaster makes a difference! This spring, descale your coffee maker, give your microwave a good scrub and disinfect your trash and recycling bins! Pro-tip: adding a dryer sheet to your trash can before putting a bag in will help cover up food smells.
By breaking down the cleaning list into easy chunks spread out over a few weeks, you'll end up with a tidy home just as we move into the warm weather and it won't feel as daunting. You can even take these tips and use them throughout the month avoiding an annual deep clean!
For more spring cleaning help, check out our Spring Cleaning Checklist